Mistake #1: Not choosing an experienced conveyancing solicitor
By using an experienced solicitor for your conveyancing, the transaction for a first-time buyer will be more efficient, and cost-effective not to mention a smoother, less complicated process. All solicitors are qualified to do conveyancing, but not all will have experience in this area, so choose somewhere with good knowledge and practice to make sure you get the best service possible.
Mistake #2: Assuming you need to use a local firm
Some may suggest that choosing a local conveyancing firm is an advantage, but this isn't really the case. The majority of conveyancing is handled via post and email, so you may get better service and a cheaper price elsewhere. It's much more important to opt for a firm that is efficient, communicative and has the capacity to deal with your purchase than choosing a firm just because it is situated nearby.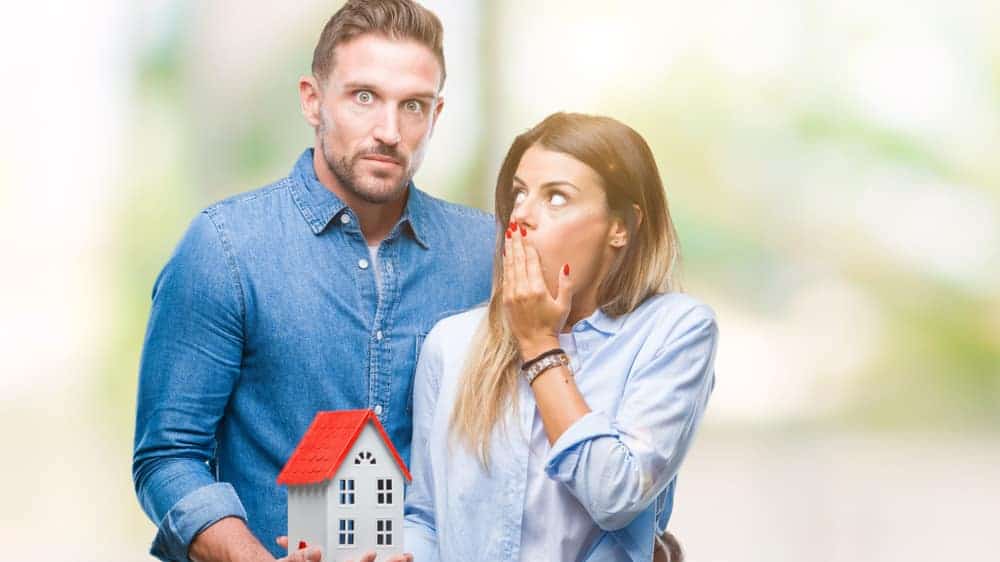 Mistake #3: Getting fooled by extremely low quotes
Sometimes firms will have hidden or surprise fees that will cost you more in the long run, make sure you ask for a breakdown of any quotes you receive and pay special attention to the small print! Here's generally what you should expect to be included in a quote:
The solicitor's basic fee
Land Registry Office Copies
Bankruptcy search
Local Authority Searches
Drainage search
Chancel Repair Liability Search
Environmental search
Location-specific local searches
Land Registration fee
Mistake #4: Choosing the cheapest option
The cheapest companies often work in bulk and can be slower, often it's worth paying a little extra for someone who knows what they are doing, and can get the job done right and in good time; choose a company with a good reputation and corresponds with you frequently and promptly.
Mistake #5: Not voicing exactly what you need
Many people are often surprised when I tell them about restrictive covenants. "How can someone else tell me what to do with my land?". It's a phrase I hear at least twice a week. The truth is that land can be burdened and these burdens can restrict how you can use the land. Whilst the risk of being caught out by these covenants are small, the cost of a breach can run into thousands.
In some cases, they restrict the inane, "The purchaser and their successors in title shall not use any part of the land for the breeding of pigs". Other times they restrict matters that are of the utmost importance to the buyer, "The purchaser and their successors in title shall not alter the property, without the express consent of the vendor or their successor in title".
You can see how the latter restrictive covenant can change your plans for your future home.
I would always advise that when you instruct your solicitor, tell them of your plans for the property. Tell them if you want an extension or if you wish to run a home business. Anything you can imagine, speak to them about it. That way your solicitor can ensure that your home can be exactly what you want it to be.
Mistake #6: Not planning for the future
In times gone by, getting married and buying a home together was the done thing. If you bought your property in the sole name of your spouse or held your home as tenants in common, then should you pass away your share of the property would automatically transfer to your spouse on death through the laws of intestacy.
Of course, now many people choose not to get married. Many of the same people, when they buy property, choose to hold a property as tenants in common or in some cases in the sole name of one partner. Should the worst happen, this can cause a multitude of problems relating to ownership of the property.
When you buy your first home, regardless of how you want to hold it, you may wish to take out a will or have your will updated. It's the single most expensive purchase you will ever make and you don't want to put it at risk for such a small oversight.
Mistake #6: Not making the most of the different Help to Buy Schemes.
Many mortgage lenders will only provide a mortgage with a loan-to-value ratio of 90% or less. Whilst it's true that other loans to value mortgages are available, they are few and far between. This means that many first-time buyers would have to save thousands for a deposit before they become eligible for acceptance of a mortgage. Ordinarily saving for a 10% deposit would be prohibitively expensive, but there are many government-backed schemes available to first-time buyers that can help towards purchasing a property.
The Government-backed Help to Buy ISA comes with a Bonus of 25% up to a maximum investment of £12,000.00. This means that if you save £12,000.00 you would get an additional £3000.00 back from the Government. That money would go a long way to covering additional costs such as Stamp Duty, Management Company fees, legal costs or even towards purchases for your new home.
Shared Ownership schemes are available on newly built homes or homes built by housing associations, and offer the chance to buy a certain percentage of the property. This means that you could buy anywhere between 75% to 25% of the value of your home and the Government will make up the rest. At a later point, you can choose to buy the remaining percentage you don't own.
I would always advise having a look at the various options available under the various Help to Buy and see what best suits your needs at helptobuy.gov.uk.
Mistake #6: Not budgeting for additional costs when you've moved into your home
Many people think that when they've completed their purchase and moved into their new home that it's the end of the matter. Everything is paid for, and for the moment there are no further worries. Sadly, that isn't always the case. In around 20 to 30 per cent of the cases I manage, additional costs arise that a buyer could be liable for long after they completed their purchase.
For example, you could have a freehold house with no restrictive covenants burdening the property. However, it may lie on a road that's unadopted or it may not be connected to the drainage system and rely on a septic tank. The buyer could be liable for the repair of that road or for the repair, maintenance and emptying of that septic tank. Obviously, these costs could go into the thousands.
Your solicitor should be able to advise you of any additional costs you may be liable for, and I would always budget an additional amount for any extra costs that may arise from their investigations.
Mistake #7: Not using solicitors with a dedicated conveyancing department
Use solicitors with a specific department for conveyancing, and have a look for any testimonials on the website to gauge the success and general opinion of that department by others who have used it to see whether it is recommended or not.
Mistake #8: Not negotiating for the best deal
Don't be afraid to negotiate on the price of a home or for seller concessions, such as covering closing costs or making repairs. It's important to get the best deal possible, and an experienced real estate agent can help you navigate the negotiation process.
Mistake #9: Not getting a home inspection
Before you make an offer on a property, it's a good idea to get a professional home inspection to check for any potential issues that might not be immediately visible. This can help you identify any problems that need to be addressed before closing, or that could impact the value of the property.
Mistake #10: Not understanding the closing process
Closing on a home can be a complex process, with a lot of paperwork and details to attend to. Make sure you understand what's involved and what documents you'll need to bring or sign, so you can be prepared and avoid any delays.
Mistake #11: Not budgeting for closing costs
In addition to the down payment and mortgage payments, there are a number of closing costs associated with purchasing a home. These can include fees for appraisals, inspections, legal services, and more. Make sure you budget for these costs and have a clear understanding of what you'll need to pay before you close.
Mistake #12: Not taking out homeowners insurance
Homeowners insurance is an important protection for your home and possessions. Make sure you shop around for the best policy and coverage for your needs and don't forget to get a policy in place before you close on the property.
If you are considering buying or selling a property in Manchester, let our conveyancing solicitors help. Contact us at 0161 930 5350 or fill out our online contact form for a free, no-obligation and confidential discussion about your property.
---