Buying a house is one of the most exciting milestones in our lives, but one of the biggest purchases we'll ever make at the same time. However, it can be easy to get swept by the bigger picture and forget about the little details that you should check when viewing a property.
It's essential that you make the most of a property viewing to ensure you're equipped with the best knowledge and information before putting an offer on the table. In this blog, we've rounded up some of our key tips that are worth thinking about when you are viewing a house or a flat.
Tip #1: Find the best mortgage deal 
Before reaching the house viewing stage, it's important to carefully check your finances and decide on your budget to ensure you look out for houses that are within your price range.
Prior to booking a viewing, do your research and shop around for the best mortgage deals by speaking with an experienced financial advisor. Alternatively, you can research online on websites such as Mortgage Calculator to get an idea of how much you could borrow and calculate your mortgage balance.
Tip #2: Take your time  
When viewing a property, make sure you take your time and you don't rush into it. We recommend spending 20-30 minutes at least viewing a house to ensure you get a real feel of the place and gather as much information as you can about the property and its key facilities.
Tip #3: Consider the surroundings  
Before you concentrate on the house itself and its interior design, take a look at the surroundings. Is there a lot of noise coming from the roads? If you don't have a driveway, where would you be able to park your car and would you have to pay for it? Is the neighbourhood a friendly and safe place with local amenities nearby?
How about public transport? Are you within walking distance from food stores, shops or your workplace?
We recommend creating a checklist of your ideal home features and seeing how the property measures up.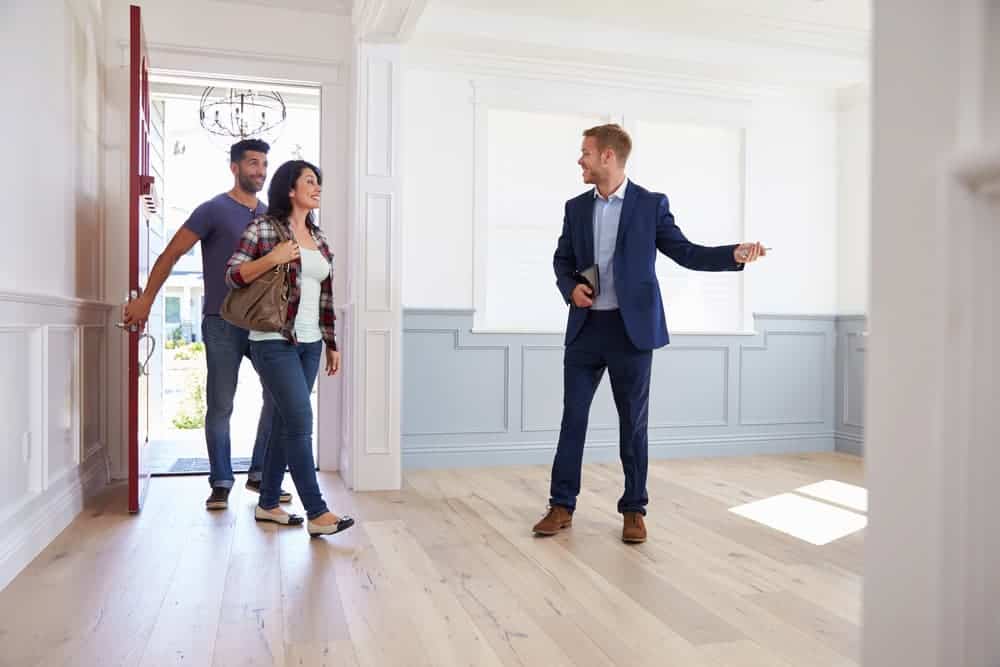 Tip #4: Consider storage facilities  
When it comes to your ideal home, you need to consider storage facilities and decide whether they are sufficient for you and your family's needs.
Decide whether you have sufficient space to bring or replace the existing furniture to create your own décor. Is there enough built-in storage, such as kitchen or bathroom cabinets, to suit your needs? If not, is there any room for additional furniture or to store different items, such as an attic?
Revamping the rooms will take a lot of time and effort, so you should make sure the space is functional and comfortable for you.
Tip #5: Pay attention to electrical wiring and plumbing  
Besides the functionality of the space and the room ambience, you should also take some time to inspect each socket and that the electrics are working well.
Similarly to the electrical equipment, you should check that the heating boiler is working properly and the pipework is not damaged in the kitchen and bathroom. If the plumbing is old, you risk of buying the property and having to change the plumbing immediately, which will cost you a lot of your savings.
Tip #6: Evaluate the security  
Have you considered how secure is the home you're about to move in?
Before making an investment into a new property, ensure you check the quality of the front door and if there's any security system in places, such as functional CCTV cameras and strong locks on your windows and doors. If not, increasing your security will come with some additional costs that you will need to consider.
Looking for more advice on how to buy a property?
Irrespective of whether you are a first-time buyer or have bought property previously, you will need an experienced conveyancing solicitor to help you through the process.
As experienced conveyancers, we'll discuss each of the steps to be undertaken when buying your home, so you can have all the information you need to make the best-informed decisions. If you're looking for a solicitor for buying a house and get a quote for your property purchase, you can call us on 0161 930 5350, e-mail us at enquiries@gorvinsresi.com or fill in our online form.
---