Being a first-time buyer can be a daunting prospect, but armed with the right advice you are sure to move into your new home with ease. We have collated our top tips that we, at Gorvins Residential, think are essential for a first-time buyer to know.
Consider your circumstances
Buying a house is a long-term commitment, and may well be the most expensive purchase you make in your lifetime. Like all long-term financial decisions, it's important to consider your future circumstances.
When property prices drop, it can be easy for a first-time buyer to feel the need to rush onto the property ladder and stop throwing their hard-earned money down a rent hole. But before entering the market, is your current employment stable in the long term? Is there a possibility of having to relocate? Are you financially ready? A city centre flat may seem perfect in your current situation but will be redundant if you decide to start a family in the next couple of years.
Asking honest questions about your current and future plans could save you a long and costly commitment and the expense of moving again in the near future, which leads me to…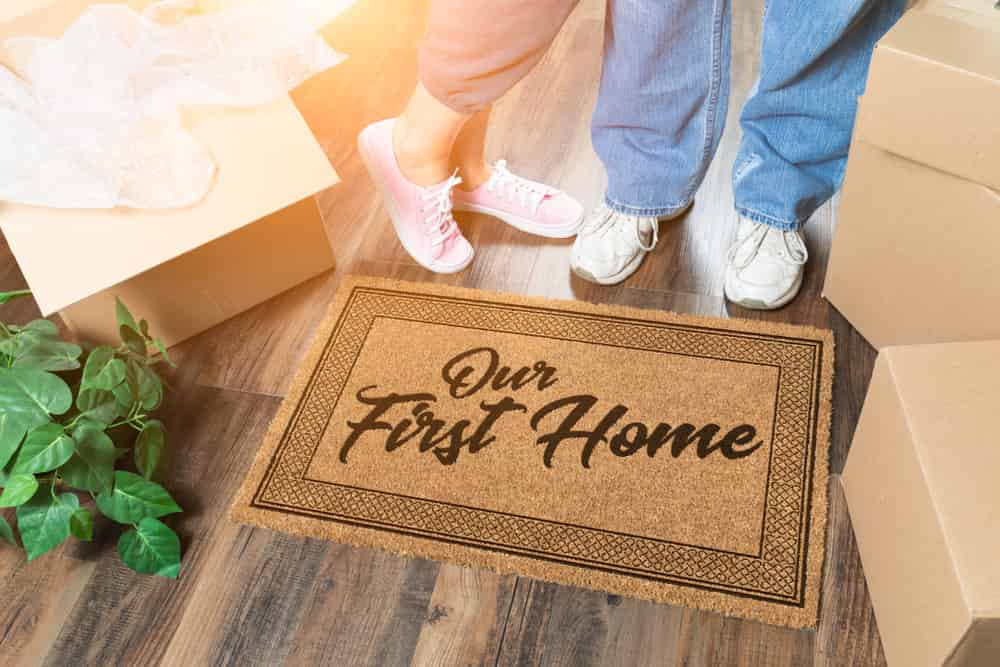 Make sure you plan (and contingency plan) financially
This may seem obvious (given you've probably been extra frugal with your finances in preparation for buying a house) it may even seem a little patronising. But for a first-time buyer, not fully understanding the extent of the costs involved with buying a home can run your budget into the floor before you even have the keys.
The deposit is just the start, familiarising yourself with all hidden costs and fees will prevent any nasty surprises. These can typically include removal fees, storage costs, valuation fees, surveyor's fees, mortgage fees, Stamp duty land tax (if the property you are buying costs over £125,000) etc… Make sure you have emergency funds to see you through as these fees can vary dramatically depending on the location and type/value of a property.
Research the location
If you have an area chosen, do your research. Go visit at different times of the day/week, visit the surrounding areas, visit the local shops, try the local restaurants etc… areas may be quiet during the week but are an active social hub during the weekends. You will be living there for a long time, make sure the day-to-day works for you.
Whilst on the topic of research, be sure to check planning decisions, the area in which you're looking may seem perfect now, but what if a large, disruptive retail development is due to start nearby? On the flip side, an area may seem uninspiring now but you may notice a number of cafes, restaurants and shops popping up in the area. Keeping an open mind and being willing to compromise on location could help you find a more viable long-term investment.
Get pre-approved for a mortgage
Before beginning the home search process, it can be helpful for first-time buyers to get pre-approved for a mortgage. This can give you a sense of your budget and help you narrow down your search to properties that are within your price range.
Work with a real estate agent
A real estate agent can be a valuable resource for first-time buyers, helping you navigate the process and offering advice on everything from finding the right property to making an offer.
Get a home inspection
A home inspection can help identify any potential issues with a property before you commit to buying it. It's generally a good idea for first-time buyers to get a home inspection to ensure that they are fully informed about the condition of the property they are considering purchasing.
Consider the long-term costs of homeownership
In addition to the upfront costs of buying a home, there are also ongoing costs to consider such as property taxes, insurance, maintenance, and repairs. It's important for first-time buyers to be aware of these costs and factor them into their budget when considering the purchase of a home.
Stay flexible and open-minded
The process of buying a home can be unpredictable, and it's important for first-time buyers to be flexible and open-minded. This might mean being willing to consider properties in different neighbourhoods or being open to the possibility of making renovations or repairs after purchasing the home.
Whilst a property report may be detailed, it is not a home-buying survey
This confuses a lot of first-time buyers.
You will receive in-depth documents such as mortgage valuations, land checks and other comprehensive information on the property you are intending to buy. This is not a home-buying survey and has absolutely nothing to do with the structural integrity of the home.
There are 3 common types of housing surveys available:
Condition survey – This is the most basic survey available and will give an overview of the property's condition. It will highlight any significant issues but not in any great detail. Different parts of the property will be given a traffic light rating. This is suitable if you're purchasing a relatively new property and are seeking an element of reassurance.
Home buyers Survey – This is more detailed than a condition report. It highlights major issues and includes advice on necessary repairs and ongoing maintenance as well as pointing out anything that does not meet current building regulations.
Building Survey – This is the most thorough survey you can get and is advisable if you are buying an unusual or period property house over 50 years old. It provides a comprehensive analysis of the condition and structure of the property in greater detail than a condition or home buyers survey. This is worth it if you have major concerns about the property.
Only 20% of buyers get a professional survey done for the property they are buying, we highly recommend you have a survey carried out as it could potentially save you a great deal of stress and expense.
Use your own Solicitor
Many Estate agents will have existing relationships with mortgage brokers and solicitors firms, opting to use these typically benefits nobody but the letting agent, as this is likely to be a commission-based affiliation and could end up costing you more.
Seeking out reputable independent solicitors you can trust will give you a more impartial service and ensure they are working for your best interest.
At Gorvins Residential, we have an experienced, full-service team available to assist you with all your home-buying needs. Call us on 0161 930 5350 or email enquiries@gorvinsresi.com
---