The UK housing market is a diverse landscape, consisting of a broad range of residential property types that reflect the rich architectural history of the country, the varying regional landscapes, and the modern-day needs of its residents.
Understanding these types of homes is beneficial for prospective homeowners, property investors, or anyone keen on learning about UK housing. This blog post will guide you through the most common types of residential properties in the UK, each with its distinct charm and characteristics.
1. Detached Houses
Detached homes, arguably the most sought-after residential property type, are stand-alone buildings, wholly separated from neighbouring properties. These houses often have front and rear gardens and more privacy compared to other property types. Detached homes can range from modest three-bedroom designs to lavish mansions with sprawling estates.
How popular are they?
These homes are highly sought after, particularly in suburban and rural areas, where families often seek more space and privacy. However, detached houses usually come with a higher price tag, so their popularity can be somewhat dependent on economic conditions.
What's their average price?
In November 2022, the average price for detached homes was £495,804, up 10.9% from £447,138 in November 2021.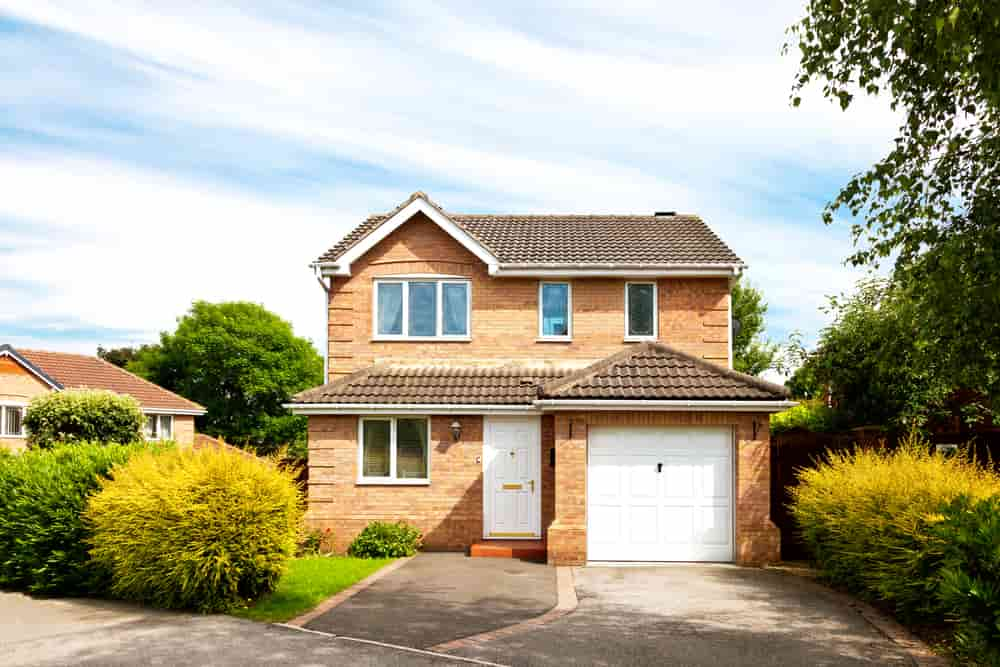 2. Semi-Detached Houses
Semi-detached houses, also known as 'semis,' comprise two homes built side-by-side, sharing a common wall. This property type was immensely popular in the suburban expansion of the 20th century, offering a balance of privacy, space, and affordability. Semis are prevalent in both urban and suburban settings across the UK.
How popular are they?
This type of housing is prevalent across the UK, particularly in suburban areas. Semi-detached houses offer a balance of affordability, space, and privacy, making them popular among families.
What's their average price?
These properties also experienced significant growth, with average prices increasing by 11.7% from £270,991 in November 2021 to £302,583 in November 2022.
3. Terraced Houses
Terraced houses, or row houses, are a series of homes attached side-by-side sharing side walls. Terraced houses, which can range from two to ten or more homes, are a defining feature of UK working-class housing dating back to the Industrial Revolution. Nowadays, these properties vary from modest two-bedroom homes to extensive, high-end residences in prime city locations.
How popular are they?
Terraced houses are very common, particularly in urban areas. They offer an affordable entry point into property ownership, especially in city centres where property prices tend to be higher.
What's their average price?
The average price of terraced houses grew by 12.4% year-on-year, from £230,447 in November 2021 to £259,045 in November 2022.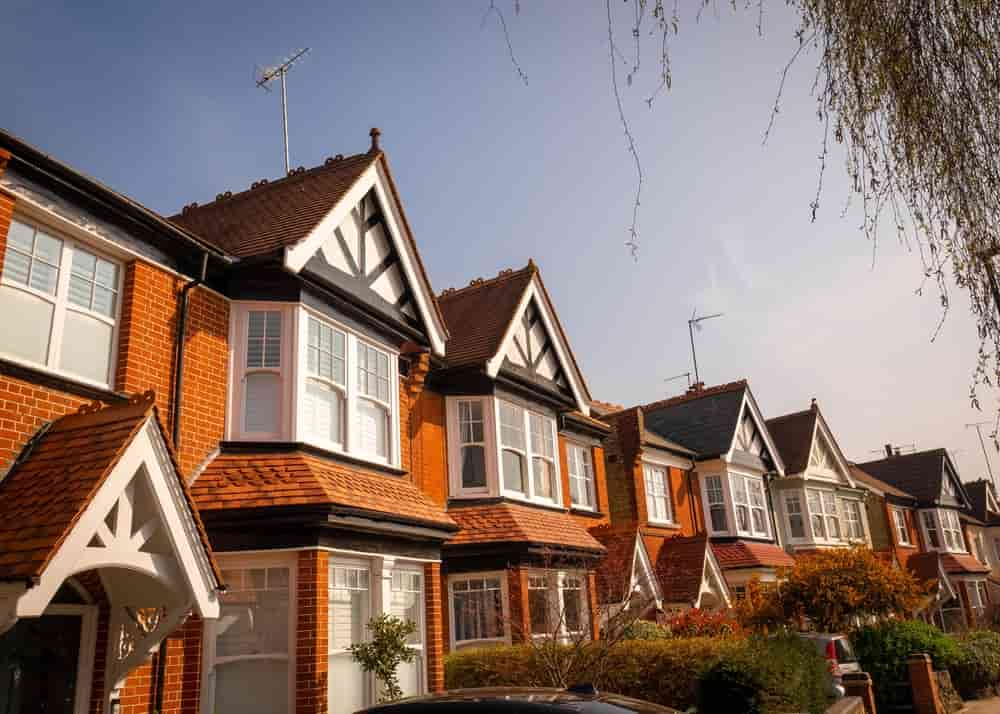 4. Bungalows
Bungalows, commonly found in suburban and rural areas, are single-story homes often with an attic space. They were initially introduced from India during the British colonial period. Nowadays, bungalows are popular among older people looking for accessible homes without stairs, or those who prefer a compact, manageable living space.
How popular are they?
Bungalows are popular among older adults and retirees due to their single-level design. They also appeal to people looking for a smaller, more manageable property.
5. Flats or Apartments
Flats, or apartments as they are known in many other parts of the world, are individual units within a larger residential building. This property type can vary significantly, from small studio flats perfect for singles or couples, to expansive luxury penthouses in high-rise buildings. Flats are most common in city centres where space is at a premium.
What's their average price?
These properties showed the slowest growth rate among the categories at 6.8%, increasing from £238,304 in November 2021 to £254,485 in November 2022.
How popular are they?
These are especially popular in city centres, where high population density and limited space make high-rise living the most efficient use of land. Flats also provide a more affordable option for young professionals and couples looking to live in urban areas.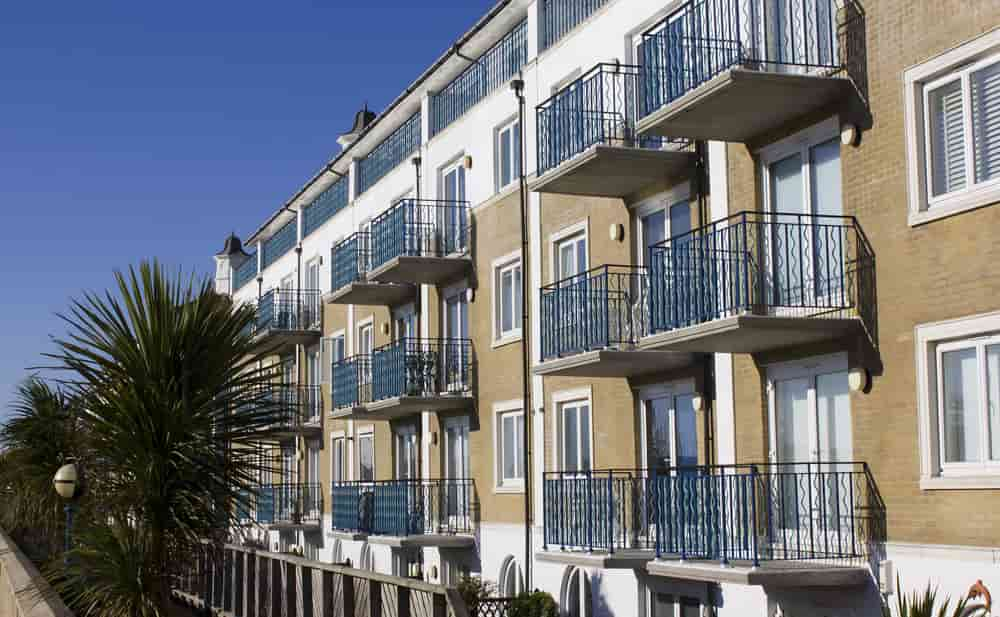 6. Maisonettes
A maisonette is a flat that spans across two or more floors, often resembling a terraced house but within a larger building. Maisonettes usually have their own separate entrance, providing more privacy than typical flats.
How popular are they?
Maisonettes, with their multi-level design, are a popular choice for those who want the feel of a house but are located in a city or town where space is at a premium.
7. Converted Flats
Converted flats are residential units created by subdividing large houses. These properties are common in areas with historic townhouses or grand old villas, where the original homes have become too large or costly for modern families to maintain.
How popular are they?
These can be popular in urban areas where large, older homes have been subdivided. They offer a balance of charm and convenience.
8. Cottages
Cottages are small, often charming houses, typically found in rural or semi-rural locations. Originally, cottages housed agricultural workers and their families, but nowadays, they are popular for their character and charm, often used as holiday homes.
How popular are they?
These homes are often located in rural or semi-rural areas and are popular for those seeking a quiet, charming home, often with a lot of character. They're also popular as holiday or secondary homes.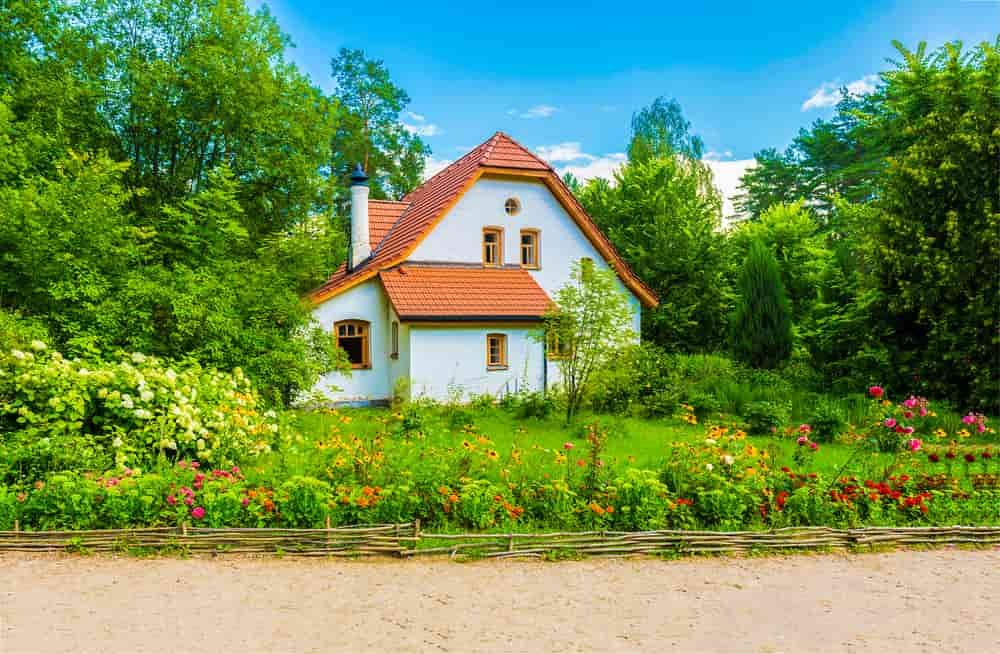 9. Farmhouses
Farmhouses are residential properties located in a rural or agricultural setting. These homes were traditionally combined with a working farm, but many have been converted into desirable family homes, valued for their substantial space, character, and tranquil setting.
How popular are they?
These are less common due to their specific rural location and association with working farms. However, they can be popular for those looking for a substantial family home with land, often in a tranquil setting.
Conclusion
The diversity of residential properties in the UK reflects the country's rich architectural history, various lifestyle needs, and regional differences. Whether you are a prospective homeowner, a property investor, or just a curious reader, we hope that this guide provides a clear understanding of the types of homes you can find in the UK.
Remember, regardless of the type of house, making a place your home is all about filling it with your unique personality, life, and love. Happy house hunting!
---